Five Facts about 2D Animation That Will Blow Your Mind
Animation is an ever growing industry the world is gifted with, as it is capable of doing so much. From entertainment, information, education, promotion, awareness, animation can do a lot more than you can imagine. For instance it can make your single thought into a full animated project.
The attempts to create animation or moving pictures were even present in the Paleolithic age. The 17th century invention of the magic lantern provided the first apparatus with which convincing moving images have been created. But the introduction of true animation began with the invention of phenakistiscope in 1833.
The first ever animation screening was created in France by Charles-Émile Reynaud. On 28 October 1892, he projected the first animation in public, Pauvre Pierrot, at the Musée Grévin in Paris.
We wonder if he had imagined the future of animation industry, at that time!
When the brilliantly creative minds meet the technically excellent hands they give birth to marvelous animation. But how much do you know about animation? Do you know about the first ever 2D animation?
Worry not; here we are with five eye-popping facts about Animation that will blow your mind!
Invention of Zoetrope
Zoetrope was not just an animation device but a favorite toy in almost every home in England during the Victorian Era. It was one of the several pre-animation devices that produced the illusion of motion.
It was created in England in 1834 by British Mathematician William Horner. Name zoetrope comes from two Greek words 'zoe' means life and 'tropos' means turning, as a transliteration of
"Wheel of Life".
Basically the artist used to place hand-drawn pictures inside the zoetrope's drum, giving an illusion of moving pictures.
First Ever 2D Animation
Well almost all of us would expect it to be Walt Disney, undoubtedly Disney did created earliest and most popular 2D animations in History. But it was Emile Cohl who created the first animation, known as "Fantasmagorie".

It was merely 70 seconds long animation created using thousands of black and white drawings of a stick figure. Created in the year 1908, it is one of the earliest examples of traditional animation. And the best part is you can also watch the first ever 2D animation film on YouTube
Kineograph aka The First Ever Flip Book
John Barnes Linnett patented the flip book in 1868 as the Kineograph, Linnett was a lithograph printer, the process of a picture, writing, or the like on a specially prepared flat stone. Although it was the Frenchman Pierre-Hubert Desvignes who first had the idea of a flipbook which he called folioscopes around 1860. But Linnett was the first to patent the invention in 1868, under the name of Kineograph.
Popularity of Computer Animation
Computer animation became popular since 1995 film Toy Story. It was the first feature-length animated film completely made using computer animation. It was produced by Pixar Animated Studios for Walt Disney. The film was a box office success earning over $373 Million in world-wide collection. Steve Jobs was the executive-produces of the film, as the Pixar Studios were funded by Apple Inc, since 1986, later Disney bought it for in 2006 for whooping $7.4 billion, and that resulted in Steve Jobs becoming the largest single shareholder of the Disney.
Edison & Animation
Thomas Edison patented and created the Kinetograph & Kinetoscope. Kinetograph was one of the first ever devices to use celluloid film. And Kinetoscope was a motion picture exhibition device. It was designed to watch films to be viewed by one individual at a time through a peephole viewer.
Not only that, he also founded Edison Studios, a production company which made a number of motion pictures between 1894 & 1918.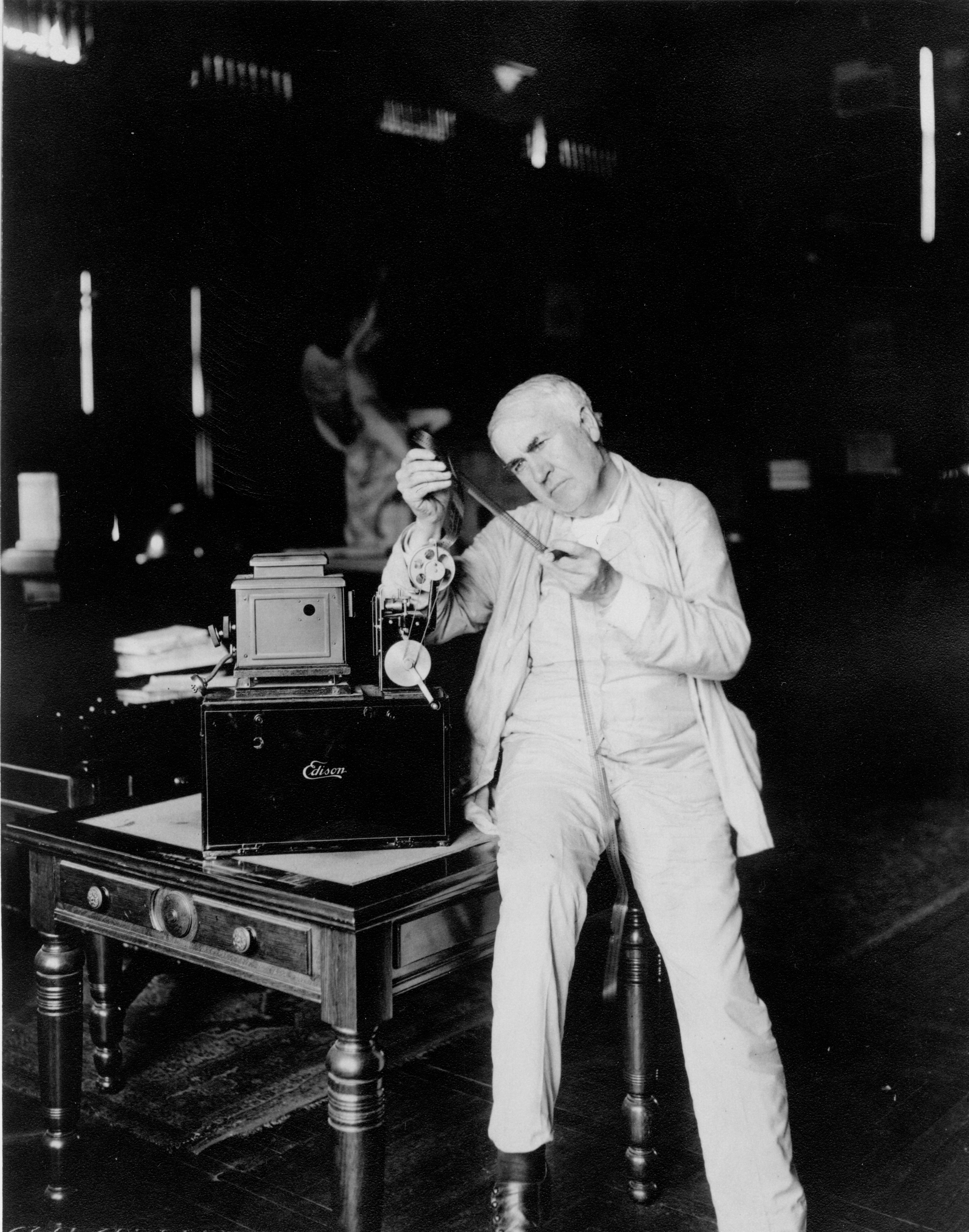 So weren't these just OMG facts about the animation, well there are more in fact much more. As animation today is not limited to a sketch but a gigantic industry serving the world in various ways. In terms of education, learning, entertainment, professions, imfo-tainment.
Keywords: animatin, character animation, 2d animation