Five Difficult Things about White Board Animation
In the Animation industry the fastest growing trend is the explainer animation. Animations which are created to explain about a particular business, product, services etc. are basically explainer videos. As there are different types of animated explainer videos, one of the most popular and engaging is 'Whiteboard Animation'. Whiteboard animation is basically a recording of hand drawn sketches played like a time lapse. But it is not as simple as it may sound or look.
White board animation has its own limits. Though it is relatively easy in comparison to other forms of animation, but it is not difficulty free. There are various things that you need to keep in mind while creating a white board animation.
Does your whiteboard animation follow these essential elements? Take a comparison now!
Concept, Strong & Clear
The concept of your video should be well discussed & researched. The purpose behind making such a video should be well defined and clear among the team. Another important aspect is the understanding of the viewers about the subject. Now that concept is clear to you it should also be very clear to the receiver.

Having the clarity of thought when working on the concept of your video is the foremost step to be taken. This would be the base of your video and will be reflected in every single second of the project.
Story Telling
The right rhythm of storytelling in a white board animation is a very important aspect. Once you have a script, which is clear & brief, with right story telling you can do wonders. Script acts like a back bone of an animation video. A right script in relation with a right story telling technique will turn out to be a successful video campaign. In the script and the storytelling your video should be focused on the problems of the viewer and its solution and not your product only.
Composition, framing & Transition
The overall composition of the video is another task that needs to be taken care while making whiteboard animation. Right chronology of the video as per the script and the right standards and clarity of thought is very important. Framing also plays a very important role, no content should get cropped or overwritten in the video. Also the right transition is very important when it comes to explainer videos' transition should not be abrupt or too slow. A perfect balance as per the rhythm of the whiteboard animation should be maintained in transition.
Take Care of Graphics
One very important thing that requires extra attention is use of graphics. In many white board animations it is not always the time lapse of sketch but some animation involved. A hand drawing circle or simply hovering over an already drawn circle is the difference a viewer can make. Though the primary way is more ethical and right it is difficult in comparison to the secondary.
And just like any other animation, here as well graphics matters a lot and a slight challenge that an animator faces during white board animation.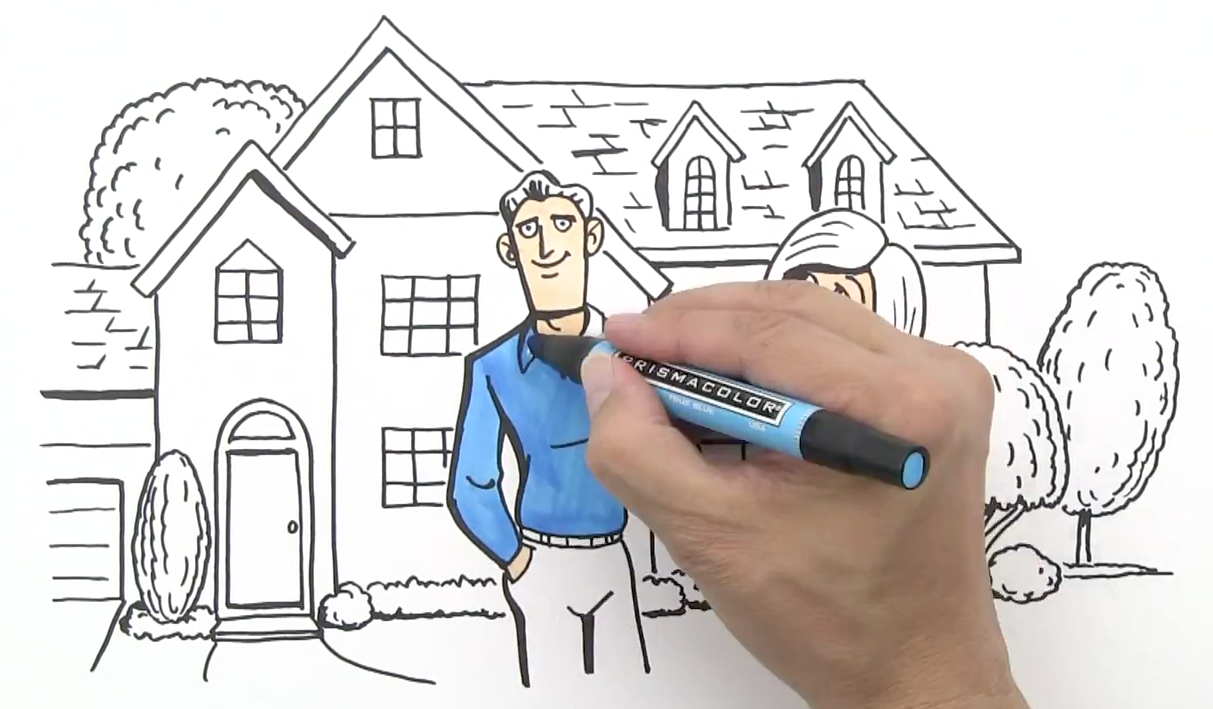 What's Your TG?
Another challenge that white board animation has is target group of the video. From planning the story board to the final production at every single stage of the making, TG should always be there in mind. Instead of just talking about your product/services talk about the problem of the viewer and the various ways your services can solve those problems.

The audience your video caters should be kept as a priority in order to make a successful video.
Videos are an advantage and that's where you can show off your skills, in terms of product/services or if you are an animation studio like us http://adistudio.co/. Also you can take inspiration for your next video through our portfolio.
​
Keywords: animation,Whiteboard, storytelling, content
Current Blog
Tue,November 07, 2017
Next Blog