Best Animation Books for Artists, Fans, and Students
A book is a gift you can open again and again. But if you are not yet gifted any of these books and you are a budding animator gift yourself one now. These books will sculpt a true animator out of you. The inspiring illustration done by the legendary artists of the world are simply beautiful. Not only all of them are enjoyable, but will definitely spark your imagination. Whenever you will find yourself stuck with animating problems, these books will definitely help.
These books can also make a non-animator gazing at them for illustrations and interesting trivia. This list comprises of books which every animator should know about. If you can read all of them it is really good, but you must try & read most of them to upgrade your creativity and tech skills. These books can act as inspiration and guide at the same time.
Disney Animation: The Illusion of Life
Published in 1981, this book is a master piece in its own. Written by Ollie Johnston and Frank Thomas, this is considered to be the animation Bible. The book gives a brief history of Disney animation and explains the process in a non-technical way. It offers you many beautiful illustrations which speaks the true form of animation. The authors were two of the oldest animators of Disney, during the golden age of animation. Book is still used as a reference and a source of inspiration for character animation.
If 'The Illusion of Life' is a Bible of animators 'The Animator's Survival Kit' is definitely the New Testament. It is written by award winning animator and director Richard Williams. This is book is a perfect guide for animation related tips & tricks. And another great source of information on the history of animation. The book is very helpful for several fields of animation and not just the traditional animation.

Many animators keep it as an all-time guide for their whole career in the field of animation. Hence many people praise it to be one of the best books on animation ever.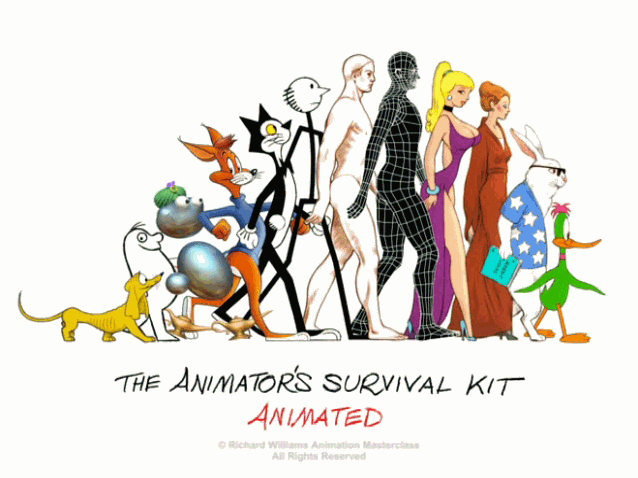 This book is a matter of pride for Warner Bros & Chronicle Books. It is a perfect guide for those who wants to learn posing in animation. The manual provides you a very detailed insight on how to pose your characters. It also gives you examples on how to take live action images and break them down into readable animated poses. This makes Draw The Looney Tunes a perfect way of learning poses while drawing your favorite animation character.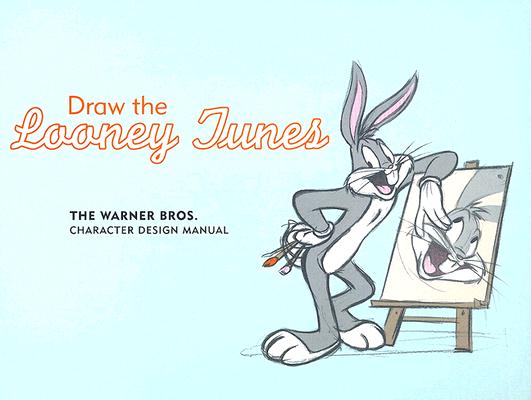 Character Animation Crash Course!
This book is everything that an aspiring animator can ask for! But this is not a beginner's guide; instead it assumes that you are an animator. It is not a technical guide like The Animator's Survival Kit but a book that teaches you how to make stylistic choices. The examples mentioned in the book shows how one can give fluidity to one's animation. The chronology of this book explains the principles of animation in very interesting ways. The informative text and wittiness of the cartoons talks a lot about the author Eric Goldberg's experience of more than 30 years.
Animation: From Script To Screen
Authored by Shamus Culhane, the man who created the dwarfs in Snow White Animation, the book From Script To Screen is one brilliant creation. Author himself is a treasure of animation his brain would be like a Pandora box of knowledge from the golden age of animation. This book covers almost every single aspect of film animation from basic mechanics, creativity enhancement, dialogue writing, recording, acting, and even how to manage a studio of one's own.

It includes the illustration of world-known artists as well as few of the author's self-done sketches as well. Many graphics for practice are also composed in the book.
Preston Blair's book is a guide every animation enthusiast has always been looking for!
This book covers important aspects like character development, line of action, dialogue, timing and the much needed animation!
The fact it was written before the digital era, this book is an inspiration and information combo for those who begin to draw their own animated characters. Preston Blair's is the man behind Mickey in Sorcerer's Apprentice. Author has mastered the art of explaining "The Wave Principle", "Arcs and Curves", and Lip-Sync. This book is highly recommended to those who want to specialize in facial animation.
Acting for Animators

It is an ideal read for animators in terms of how an animator should think about, discover, & create the character. The Author Ed Hooks is a leading acting coach in the animation industry. His workshops and his books are an intellectual insight with anecdotes from a man like him with decades of experience.

If you want to bring innovation instead of the same age old acting that you see in animation films this book is a perfect read. It is a toolkit for you to know how to actually discover a character.
This is a fantastic read for all those budding animators. Authored by Harold Whitaker this book introduces you to the concept of timing and how to do it properly in animation. With sketches and other examples of drawings that can be an excellent guide to timing and spacing.
This is a genuinely popular read among animators round the globe. The fact that illustrations are simple and directions are straight forward makes it a very useful book for animators.
These books are no less than an institution of animation. Like it is said books are your best friends, these books are like your friend teaching you so many things about the world of animation. There are many other books teaching us a thing or two about animation, written by renowned authors. This is just a list of some popular and definitely worth your time books. Although every book on the topic of animation is worth your time, energy and money spent.
Long Live Animation!
Keywords: animation, books
Current Blog
Mon,November 06, 2017
Next Blog